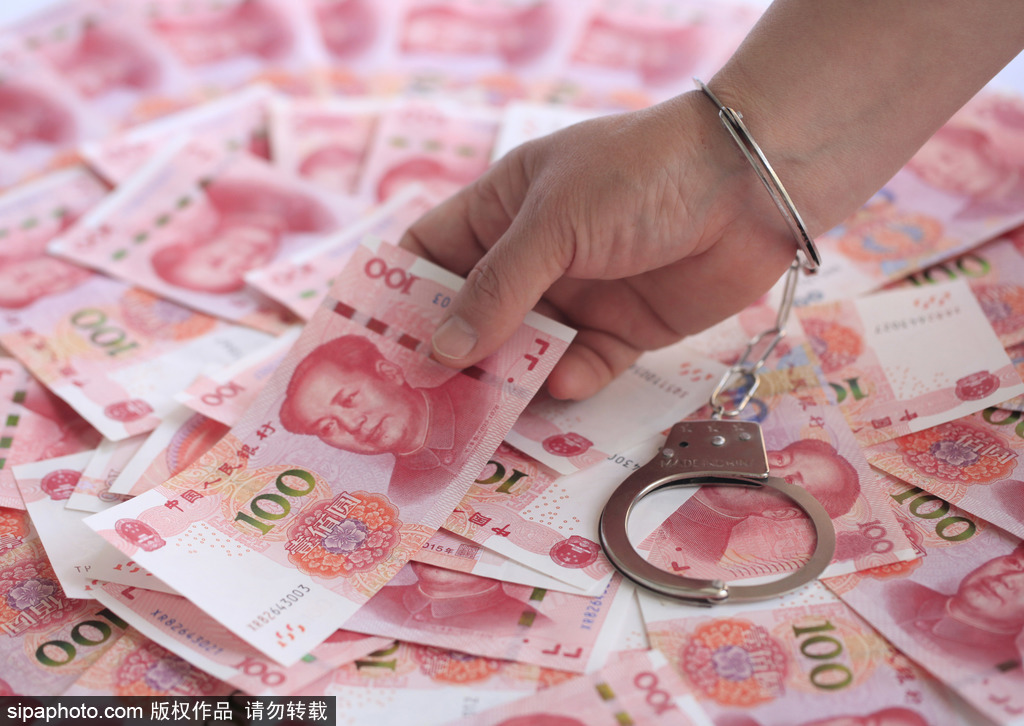 24 senior officials have been placed under investigation in 1st half of the year
Former vice-minister of public security Sun Lijun became on Friday the latest high-profile official to be punished for corruption after he received a death sentence with a two-year reprieve for taking bribes, manipulating the stock market and illegal possession of firearms.
Together with Sun, who was considered the ringleader of his political clique and will remain behind bars for the rest of his life, several members of this gang, including former justice minister Fu Zhenghua and three former police chiefs of Shanghai, Chongqing and Shanxi province, were also sentenced separately last week.
The punishment meted out to this former high-profile official and his clique was just the latest example of China"s tough and unrelenting battle against corruption, which experts said has focused on key industries and sectors to improve its effectiveness, and has been accompanied by strengthened oversight and management to curb graft and its pernicious influence.
Since the 19th National Congress of the Communist Party of China in 2017, the Party has improved its self-governance and worked tirelessly to tighten discipline and improve conduct, President Xi Jinping said while addressing the opening ceremony of a study session of provincial and ministerial-level officials in July.
Xi, who is also general secretary of the CPC Central Committee and chairman of the Central Military Commission, added that the Party has also taken coordinated steps to ensure that officials do not have the opportunity, desire or audacity to engage in corruption. He also stressed the need to exercise full and rigorous governance over the Party, warning against any slackness or weariness.
Yang Weidong, a law professor at China University of Political Science and Law, said the number of officials being investigated shows that China's anti-corruption work remains strict and that the authorities have intensified their efforts and have not lowered their standards.
"After years of anti-corruption campaigns, officials' awareness of the anti-corruption work required by the central government has become rooted in their minds, and the campaign sends a clear signal that public power cannot be used for personal gain, and any violators will be held accountable," Yang said.
A meeting of the Political Bureau of the CPC Central Committee in early September noted that since the 19th National Congress of the CPC, the Party's Central Committee with Comrade Xi Jinping as the core has amended and improved the rules for implementing the central Party leadership's eight-point decision on improving Party and government conduct. As a result, some deep-rooted problems and misconduct left unaddressed for a long period have been solved, according to the meeting.
Proof of progress
In the first half of the year, 24 senior officials administered by the Organization Department of the CPC Central Committee were placed under investigation. Besides, about 273,000 officials received administrative punishment, including 227,000 who were disciplined by the Party.
This is evidence that the attitude toward severely punishing corruption remains unchanged, according to the nation's top anti-graft bodies.
Discipline inspection and supervisory authorities nationwide also received about 1.75 million complaints and tips, handled 739,000 items of evidence of violations and filed 322,000 cases for investigation during the period.
This shows that the authorities are determined to combat corruption in all forms, said an article published on the website of the nation's top anti-graft bodies.
Among the people penalized in the first six months of the year, 21 served at the provincial or ministerial level, 1,237 at the bureau level and 10,000 at the county level.
Discipline inspection and supervisory organs at all levels have tightened supervision over leading officials to ensure they are performing their duties properly and not abusing their power, the article said.
Punishments for corruption have become more precise and effective, and the enforcement of discipline and accountability has become more precise and standardized, it said.
Additionally, a number of people involved in corruption in rural areas were also punished, showing that solid grassroots supervision has not only protected the legitimate rights and interests of the people, but has also formed a strong deterrent, it said.
According to the nation's top anti-graft bodies, 63 officials from central government agencies and State-owned enterprises were placed under investigation in the first half of the year, 29 of whom are from finance-related organizations.
Zhuang Deshui, deputy head of Peking University's Clean Government Research Center, said that the number of officials being investigated in the first half of the year increased, reflecting the firm resolve of the Party and the central government to fight corruption.
A communique issued in January at the sixth plenary session of the 19th CPC Central Commission for Discipline Inspection stated that anti-graft authorities would target corruption in key areas, including infrastructure construction, transactions of public resources, finance, State-owned enterprises, and grain purchases and sales.
The anti-corruption campaign has mainly focused on these areas, Zhuang said.
Family matters
While presiding over the 40th group study session of the Political Bureau of the CPC Central Committee in June, Xi emphasized that leading officials, especially senior ones, should strictly work to not only avoid corruption themselves, but also supervise their family members and people around them. He added that they should make efforts to foster a pure business and political environment in sectors under their immediate or indirect supervision.
To further curb officials' abuse of power and promote clean government, the General Office of the CPC Central Committee issued a guideline in February to strengthen the development of a culture of integrity, and another in June centered on restrictions for leading officials' spouses, their children and their children's spouses who are running businesses.
It makes clear provisions on the circumstances, work measures and disciplinary requirements for officials' relatives, in order to standardize and restrict the exercise of power and prevent the risk of corruption at the source.
Zhuang said the introduction of a series of rules and regulations within the Party shows that the CPC Central Committee has attached great importance to ensure that officials don't dare to, are unable to and have no desire to commit corruption, and it aims to instill that sense of integrity into daily supervision, education and administration.
Source link