Lloyd's of London was yesterday (13 June 2022) targeted by a Mary Poppins themed climate change flash mob.
The Mothers Rise Up climate action group created a song and dance compilation outside Lloyd's of London's iconic Lime Street building to protest the insurance marketplace's role in jeopardising children's future's by underwriting fossil fuel projects.
The performance saw a team of professional dancers rework the Let's Go Fly a Kite scene from Mary Poppins where work obsessed father, George Banks, has an epiphany and realises that his children are all that really matters.
The reworked song – called Let's Make Insurance Bright – is a version of the original Let's go Fly a Kite with lyrics that urge Lloyd's to pioneer ethical insurance and drop fossil fuels.
BREAKING: Dancers, parents & kids form flash mob 💃🏽🪁outside @LloydsofLondon to urge the insurer to stop enabling dangerous fossil fuels.

The Chair of Lloyd's Bruce Carnegie-Brown @BNCB and CEO John Neal must act for the sake of all kids!#StopEACOP #StopTMX #InsureOurFuture pic.twitter.com/gITDew8rX7

— Mothers Rise Up 🌍 (@mothersriseup) June 13, 2022
The dancers dressed in business attire, with children and adults flying model kites and holding placards calling on Lloyd's to take concrete climate action.
Chryso Chellun, a mother and founding member of climate action group Mothers Rise Up and the creative force behind the protest, said: "A few weeks ago, we met with [Lloyd's chairman] Bruce Carnegie-Brown, looked him in the eyes and urged him to take faster action on climate for the sake of our children and children worldwide.
"Now we're back and more determined than ever to use every ounce of creativity we've got to get this message through. Lloyd's is a corporate goliath but is nothing compared to the unstoppable force of a mother's love for her kids. We will not give up until Lloyd's drops its insurance of deadly fossil fuels."
The mothers hope the action will inspire Carnegie-Brown and Lloyd's chief executive John Neal to take more ambitious climate action for the sake of all children.
This latest action comes a few weeks after a face-to-face meeting between climate action groups Mothers Rise Up and Parents for Future UK with Carnegie-Brown.
Sensible and pragmatic 
Lloyd's insures 40% of the global energy market, including fossil fuel projects.
A spokesperson for Lloyd's said: "We are committed to implementing our plans to support a rapid but orderly transition to net zero and continue to proactively engage with market participants on ESG.
"Our guidance to the market, published in October 2021, is unchanged. We remain of the view that ceasing to provide new cover for thermal coal-fired plants, thermal coal mines, oil sands and Arctic energy exploration activity, and phasing out of existing cover by 2030, remains a sensible and pragmatic ambition for supporting the energy transition."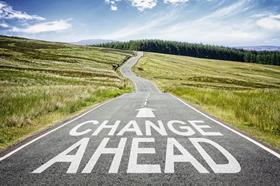 According to Mothers Rise Up, Lloyd's has refused to rule out insuring the proposed East African Crude Oil Pipeline (EACOP).
If completed, the climate action group said the 900-mile-long pipeline will devastate communities and nature across Uganda and Tanzania and generate 34 million tons of carbon a year.
To date,  the campaign group allege that Lloyd's has failed to meet African civil society campaigners looking to stop EACOP.
Meanwhile, choreographer of the protest performance, Denni Sayers, added: "Like many mothers, I am concerned about what climate change means for my children and all children around the world.
"This bright and colourful dance aims to draw the attention of people passing by Lloyd's of London, to look up from their everyday busyness and begin to work towards a cleaner, brighter future for all."